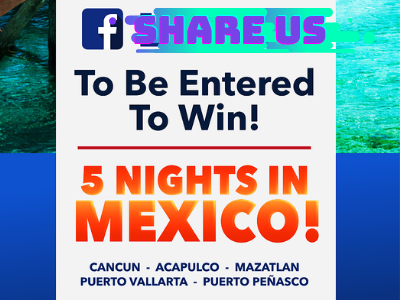 Inside Google Marketing: 4 ways we're planning for an automated future
Google plans to seek out better data for a more automated future, the search giant recently announced, along with other insight for users of its Google Marketing Platform, including optimized data points and scalable creative templates. Think With Google
Comscore and Nielsen are racing to become the one true cross-platform measurement provider
2019 will see both Google and Nielsen increase efforts to lead the way in online traffic and usage measurement, using expanded measurement tools each plan to begin rolling out in the coming months. Digiday
AI Is Eating Advertising – And 2019 Will Be Critical For Getting It Right
Artificial intelligence is playing a greater role in digital marketing, utilizing vast amounts of existing demographic data, and AdExchanger takes a look at how this shift has affected the way marketers work. AdExchanger
Pinterest's Jon Kaplan Pins 3 Marketing Predictions for 2019
Pinterest plans to push brands using its platform towards greater purpose, authenticity, and context, the firm recently revealed, along with urging brands to boost their marketing passion over mere advertising spend. AdWeek
Facebook adds new reporting for Click-to-WhatsApp ads
Facebook has added new campaign information to its Click-to-WhatsApp chat functionality, including engagement metrics for post engagement, website conversions, and traffic, the firm recently announced. Marketing Land
Are B2B Podcasts Poised for a Breakthrough?
B2B podcast advertisers represent a swiftly growing category in a popular market that is expected to see 83.8 percent of those in the U.S. listening to at least one podcast monthly by 2022, one of several statistics offered by eMarketer. eMarketer
Nielsen and Google just inked a deal for mobile ad measurement
Google and Nielsen have announced an agreement that will include the integration of YouTube's vast mobile audience, the firms revealed recently. Nielsen's Total Ad Ratings cross-platform information will for the first time include the Google-owned video giant's mobile usage data.Fast Company
Here's How Messaging Is Positioned to Dominate in 2019
Digital marketers are poised to use better messaging privacy technology for gaining new levels of meaningful insight about users in the coming year, with a new iteration of smarter chatbots bringing new marketing opportunities for 2019. AdWeek
The 2019 Ultimate Guide to Facebook Engagement
A vast amount of helpful Facebook engagement information such as top posting days and times, content types, and other data taken from some 777 million Facebook posts has been released by BuzzSumo. BuzzSumo
Facebook Reactions, Shares, and Comments: A 2018 Year in Review [Infographic]
Facebook's love and laughter reactions led the way during 2018, according to new marketing data from Socialbakers that also looks at the year's leading comments, shares, and other statistics of interest to digital marketers. MartketingProfs
ON THE LIGHTER SIDE:
A lighthearted look at marketing predictions by Marketoonist Tom Fishburne — Marketoonist
How Dr. Martens is engaging consumers beyond the boot — Marketing Week
Everyone At Consumer Electronics Show Forced To Share Single Surge Protector — The Onion
TOPRANK MARKETING & CLIENTS IN THE NEWS:
Ashley Zeckman – What's Trending: New Year, Who's This? — LinkedIn (client)
Lee Odden – Infographic: The future of marketing in 2019 — Ragan
Lee Odden – Top 10 B2B Influencers You Must Follow in 2019 – Source Media
Lee Odden – Top 100 Influencers in Social Media Marketing 2019 – KPS Digital
Lee Odden –  Webinar: How a 'Best Answer' Content Strategy Drives B2B Marketing Results – Buzzsumo
Lee Odden – Forbes introduces a robot that drafts a writer's story for them – The Ladders
DivvyHQ — Content Collaboration Trends for 2019 — DivvyHQ (client)
Have your own favorite new influencer marketing or content marketing news items for the week?
Thanks for taking the time to join us, and we hope you'll be back again next week for a new array of the most relevant digital marketing industry news, and in the meantime you can follow us at @toprank on Twitter for even more timely daily news. Also, don't miss the full video summary on our TopRank Marketing TV YouTube Channel.