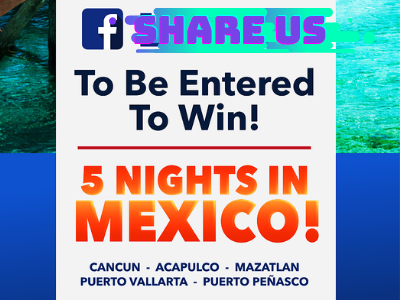 During my marketing conference travels I was asked a curious question: Are blogs still a thing in marketing?
In my B2B marketing world, blogs are core to successful content, search, social and influencer marketing. It seems the business world agrees. The University of Massachusetts Dartmouth ongoing study of blogging and social media reported in 2018 that 53% of Fortune 500 companies have a corporate blog (an 11% increase over 2017) and 55% of the Inc 500 companies are blogging,
Blogs are still an effective part of marketing however it can also be argued that many of them are not well maintained or updated very often. But here's the thing: There's more useful knowledge about marketing being shared than ever before, so where can marketers find the best marketing blogs to follow?
With an origin story going back in 2007, our very own BIGLIST of marketing blogs has been awakened to BIGLIST 2.0.
To kick off the all new BIGLIST 2.0, I'll start with this list of 50 marketing blogs, sourced specifically from marketing technology and advertising solutions brands. Amongst this mix of blogs, marketing topics are pretty well represented ranging from overall digital marketing to SEO, content, social, advertising, email, mobile, video, influencer marketing and lead generation.
The identification and sorting of this list was accomplished using a combination of tools (GroupHigh, BuzzSumo), human powered research (thanks Mike Odden!) and manual review of each blog.
Since many people are more prone to following content on the social web, I've also included the Twitter handle for each blog and you can see them all on a marketing blog Twitter list here.
1. Hootsuite Blog – Focus: Social Media Marketing @hootsuite
The Hootsuite blog promises to cover all things social media marketing including advice and tips on social media strategy, productivity, resources, skills, industry news and technology.
Our favorite post: 8 Essential Skills a Social Media Manager Must Have
2. Buffer Blog -Focus: Social Media Marketing @buffer
With a long history of great content, the Buffer Social Blog covers social media marketing, tips and how to posts on the science of social media.
Our favorite post: The New Facebook Algorithm 2018: Everything Marketers Need to Know
3. Salesforce Blog – Focus: Digital Marketing @Salesforce
The Salesforce blog aims to provide content that will help you build more meaningful and lasting relationships and connect with your customers across sales, customer service, marketing, communities, apps, and analytics.
Our favorite post: 4 Tips on How Small Business Leaders Can Step Up Their Personal Brand
4. HubSpot Blog – Focus: Inbound Marketing @HubSpot
This highly popular blog with millions of visitors each year serves as a hub that connects to specific blogs (or categories) for marketing, sales, service, industry news and trends.
Our favorite post: 59 Female Marketing and Growth Experts You Should be Following
5. Moz Blog – Focus: SEO @moz
The famous blog from Moz rooted in the SEO industry showcases useful content on analytics, marketing, software, inbound marketing, data, and technology.
Our favorite post: How to Write for SEO in 2018 – Whiteboard Friday
6. Yoast SEO Blog – Focus: SEO @yoast
Joost de Valk and the Yoast team offer practical advice about Content SEO, Technical SEO, Analytics, eCommerce and WordPress.
Our favorite post: WordPress 5.0: What is Gutenberg?
7. Big Commerce Blog – Focus: Ecommerce @Bigcommerce
This top ecommerce blog shares strategies, news and tips on how to sell online, ecommerce marketing, success stories, ecommerce technology, plus occasional product update posts.
Our favorite post: 30 Entrepreneur Quotes to Motivate and Inspire Your Business in 2018
8. Wordstream Blog – Focus: Online Advertising @WordStream
To get the most out of your online advertising, the WordStream Blog offers tips that run the gamut of topics including ecommerce strategy, paid search marketing, content marketing, search, social media, landing pages, insights for agencies and company updates.
Our favorite post: 11 Big Changes Coming to Google Ads: What You Need to Know
9. SERMrush Blog – Focus: Search Marketing @semrush
This powerhouse competitive intelligence platform for online marketing shares insights on marketing, SEO, PPC, content marketing, social media, ecommerce, industry news and research. Plus fun games like Keyword Kombat.
Our favorite post: 10 Ignored SEO Tasks That Can Boost Your Rankings in 2018
10. VerticalResponse Blog – Focus: Email Marketing @VR4SmallBiz
Pretty much everything you would want to know about email marketing can be found on this Resource Center as well as tips on list building, email design, subject lines, newsletters, social media and product updates.
Our favorite post: Clothing Boutique Designs Unique Email Marketing Strategy
11. LinkedIn Marketing Solutions Blog – Focus: Online Advertising @LinkedInMktg
With 591 posts about B2B content marketing followed by 326 posts about LinkedIn B2B Marketing, and 265 posts on B2B marketing influencers, it's safe to say LinkedIn has B2B covered. They also cover everything from CMOs, to employee advocacy to lead nurturing.
Our favorite post: Why Your Brand Is More Than Just a Visual Identity
12. Google Ads Blog – Focus: Online Advertising @GoogleAds
I appreciate the popular culture reference to "Winter is Coming" on the Google Ads blog which explores search trends, advertising tips and platform updates like the latest Google Ads innovations.
Our favorite post: Create more effective ads for today's consumer
13. Marketo Marketing Blog – Focus: Digital Marketing @marketo
The Marketo blog covers the spectrum of marketing topics ranging from ABM to Testing and Optimization with plenty of marketing automation in between. (Trivia: TopRank Marketing helped launch the very first Marketo blog!)
Our favorite post: How to Make Your Marketing Automation More Intelligent with Artificial Intelligence
14. Adobe Experience Cloud Blog – Focus: Digital Marketing @AdobeExpCloud
Positioned within the overall Adobe Blog, Experience Cloud covers customer experience insights, advertising, analytics, content, commerce, email, personalization, social and Experience Cloud updates.
Our favorite post: Connect the Content and Data Dots for a Superior Customer Experience
15. Sharethis Blog – Focus: Social Media Marketing @ShareThis
The team at ShareThis are not shy about sharing best practices, news, thought leadership, social sharing tips, and advice for publishers.
Our favorite post: 40 Marketing Pros Share Top Tips for Getting More from Facebook Audience Insights
16. Later Blog – Focus: Social Media Marketing @latermedia
This Instagram scheduling tool blog shares strategy, tips, tools and guides on Instagram marketing, instagram stories, and ecommerce.
Our favorite post: The New Instagram Algorithm Has Arrived – Here's How it Works
17. Sprout Blog – Focus: Social Media Marketing @sproutsocial
The Sprout Social blog goes into all the social networks from Facebook to Pinterest and covers topics ranging from Analytics to to Publishing to Updates on the platform.
Our favorite post: How to Use Google Analytics for Social Media: A Beginner's Guide
18. Socialbakers Blog – Focus: Social Media Marketing @socialbakers
The blog for this AI powered social media analytics platform covers marketing, industry statistics, social customer care, social media tips and updates about the company.
Our favorite post: Instagram Engagement: Everything You Need to Know [Exclusive Stats]
19. Bing Ads Blog – Focus: Online Advertising @BingAds
Microsoft's Bing Ads blog wants to show you how to optimize your paid search advertising campaigns with tips and insights as well as product news and what's new.
Our favorite post: 5 emerging trends in digital disruption
20. The Content Strategist – Focus: Content Marketing @contently
Editor Joe Lazauskas does a fine job of assembling and sharing advice for content marketers on accountable content, storytelling, strategy, ROI, and what's trending in the industry.
Our favorite post: Facebook's Algorithm Is Apocalyptic for Brands, Publishers, Users, and Facebook Itself
21. Ahrefs Blog – Focus: SEO @ahrefs
The team at Ahrefs provides detailed tutorials, case studies and opinion pieces from marketing practitioners and industry experts alike. Topics include backlink checking, competitor analysis, keyword research, general SEO, content marketing, link building, keyword research, and insights about the Ahrefs platform.
Our favorite post: 9 Best Marketing Groups on Facebook (to Level Up Your Skills)
22. NewsCred Insights – Focus: Content Marketing @newscred
A premier content marketing blog covering content marketing strategy, distribution, and measurement plus a dose of inspiration and a spotlight on industry leaders.
Our favorite post: Tips for Selling the C-Suite on the Power of Content Marketing from the Hershey Company and Voya
23. Unbounce Blog – Focus: Landing Page CRO @unbounce
Here you'll find expert advice on the latest conversion tips on landing page optimization, pay per click, online marketing, conversion and mobile optimization plus a few examples of best practices here and there.
Our favorite post: 3 Ways You Could be Unknowingly Wasting Ad Budget
24. Leadpages Blog – Focus: Lead Generation @Leadpages
Of course the team at Leadpages share updates on the product and company but they also cover numerous digital marketing topics from design to lead generation to landing pages. Also copywriting and CRO too.
Our favorite post: Lead Magnets for Facebook Ad Lead Generation
25. Aweber Blog – Focus: Email Marketing @aweber
A one stop shop for mail marketing tips and best practices including email design, writing, email automation, best practices, new platform features and a feature called "ask me about email marketing".
Our favorite post: 6 Myths about the GDPR and Email Marketing Debunked
26. CoSchedule Blog – Focus: Marketing Planning @coschedule
Besides offering a podcast, the CoSchedule blog covers content marketing, social media, email, project management, workflow and analytics. Also product updates.
Our favorite post: How to Build a Content Marketing Strategy You'll Actually Use (Free Template)
27. Agora Pulse Blog – Focus: Social Media Marketing @agorapulse
As you would expect this social media platform blog publishes posts on social media management, social media marketing, social media for agencies, tips on marketing with Instagram and Facebook.
Our favorite post: Social Media Automation Features You Need to Start Using Right Now
28. Sprinklr Blog – Focus: Social Media Marketing @sprinklr
The team at Sprinklr dig in to all things social media including customer experience, advertising, marketing, social data, customer care and marketing thought leadership.
Our favorite post: How 5 Sustainable Travel Brands Create Meaningful Customer Experiences
29. Wistia Learning Center – Focus: Video Marketing @wistia
Practical advice on video marketing, boosting sales, production, video hosting and analytics is intermingled with tips about the Wistia product and how to get the most out of it.
Our favorite post: We Just Launched Three Soapbox Ads That Cost $111,000 to Produce
30. Oracle Marketing Cloud Blog – Focus: Digital Marketing @OracleMktgCloud
If you're in need of the latest in marketing strategy, technology and innovation Oracle says the Modern Marketing Blog is the place fo you. Topics include customer experience, ABM, marketing automation, email marketing, cross-channel marketing and the CMO corner.
Our favorite post: 10 Ways to Grow Your Email List Like a Boss
31. Cision Blog – Focus: Communications @cision
If you're thinking this blog is just media relations and communications, think again. This column friendly hub contains the intersection of multiple blogs on communications best practices, executive insights, a media blog and Cision best practices.
Our favorite post: 10 Steps: How to Take Your Blog Audience From Fling to Long-Term Relationship
32. Act-On Marketing Blog – Focus: Digital Marketing @ActOnSoftware
This long-running marketing automation platform blog offers a cornucopia of marketing topics including marketing strategy, marketing automation, content marketing, and overall B2B marketing topics plus a feature called marketing life.
Our favorite post: 3 Things About Machine Learning Every Marketer Needs to Know
33. Tubular Insights – Focus: Video Marketing @tubularinsights
Tubular Insights offers video marketing tips, research, and advice for digital marketers & video professionals. There's also a featured called Leaderboards offering commentary on the most-watched top YouTube channels of the month.
Our favorite post: What the Most Popular Social Videos of 2017 Can Teach Us
34. Brandwatch Blog – Focus: Social Media Marketing @brandwatch
The topics on the Brandwatch blog are pretty straightforward: marketing, news and trends with each going deep with a variety of formats from lists, to interviews, to guides.
Our favorite post: The Most Influential Men and Women on Twitter 2018
35. Litmus Blog – Focus: Email Marketing @litmusapp
Email design and marketing tips and resources are not in short supply here. You'll also find observations, inspiration and a podcast.
Our favorite post: 5 Things You Must Know about Email Consent under GDPR
36. Sysomos Blog – Focus: Social Media Marketing @sysomos
Need insights on social media analytics? The Sysomos blog has advice for you on social media technology, trends, social networks and best practices.
Our favorite post: Our 2018 Social Media Marketing Predictions
37. Leanplum Blog – Focus: Mobile Marketing @leanplum
This Mobile Marketing platform blog digs in to mobile engagement strategies, app ux analyses, customer stories and a peek into Leanplum life.
Our favorite post: Snapchat UX Analysis
38. Buzzsumo Blog – Focus: Data Driven Marketing @buzzsumo
For data driven marketing insights, look no further than the prolific Buzzsumo blog featuring posts on content marketing, content planning, blogging and social networks including marketing on Facebook.
Our favorite post: How to Create a Successful Content Marketing Funnel
39. Vidyard Blog – Focus: Video Marketing @vidyard
Whatever your question might be on using video for marketing or sales, the Vidyard blog probably as a post about it. Plus updates on the product.
Our favorite post: How The Top Video Marketers of 2018 Use Video to Generate More Pipeline
40. Wordtracker Blog – Focus: Search Marketing @wordtracker
With the Wordtracker blog you will find numerous SEO related topics including keyword research and link building as well as search marketing industry news.
Our favorite post: 17 SEO experts on the evolution of Google
41. The Daily Campaigner – Focus: Online Advertising @acquisio
The Acquisio blog wants to enable digital marketers to optimize their search marketing campaigns and report on social, mobile and display initiatives. Topics also include local marketing, tips for agencies, community content and updates on the platform.
Our favorite post: Google AdWords Industry Benchmarks 2018
42. Sumo Blog – Focus: Digital Marketing @sumome
Offering a mix of website marketing tools, the Sumo blog is focused on growth marketing with topics covering email, content, and social media. Also product updates.
Our favorite post: How I Recovered 2,328 Abandoned Shopify Carts With YouTube Ads
43. SnapApp blog – Focus: Interactive Marketing @Snap_App
This Interactive Content Marketing Platform blog goes beyond blog posts to include recorded webinars covering all aspects of creating interactive content for demand and lead generation.
Our favorite post: Infographic Marketing: An Actionable Guide to Getting More Shares, Traffic, Links & Leads
44. Matters of Influence – Focus: Influencer Marketing @traackr
The Traackr blog promises to "answer every influencer marketing question you've ever had" with how to's, success stories and what's trending. Topics go from finding influencers to influencer relationship management and all tings in between.
Our favorite post: The No-Longer-Secret Formula for Selecting the Right Influencers for Your Brand
45. Woorank Blog – Focus: SEO @woorank
This blog is all about SEO including keyword research, on-page SEO, technical SEO, mobile SEO, local SEO, link analysis, international SEO. And did I mention, SEO?
Our favorite post: How Much Money is Your Site's Bad Link Experience Losing You?
46. Oktopost Blog – Focus: Social Media Marketing @oktopost
This social platform blog covers the big rocks: social media marketing, employee advocacy, B2B marketing and a occasional peek inside Oktopost.
Our favorite post: 7 B2B Marketing Challenges (And How CRM can Help)
47. Bizible Blog – Focus: B2B Marketing @bizible
Beyond blog posts about ABM, marketing attribution, lead generation, online advertising and industry news, this blog also publishes a magazine called Fast CMO, which covers what's happening in B2B marketing.
Our favorite post: 8 Ways to Make Sure Your Content Converts
48. DivvyHQ Blog – Focus: Marketing Planning @divvyhq
If you need to dig in on content planning, workflows and marketing, then thie DivvyHQ blog is the place for you. Topics cover content strategy to analytics, tips to how-to's with product features and company news from time to time.
Our favorite post: Insights & Tips for Content Strategy, Planning and Measurement
49. Onalytica Education – Focus: Influencer Marketing @onalytica
The blog is split into three sections: Education on all things influencer marketing and employee advocacy, Influencer lists which cover a multitude of top influencers in various industries and last, Interviews with movers and shakers in the influencer marketing world.
Our favorite post:: 5 Reasons Why Your Employees Should be on Social Media
50. Wishpond Blog – Focus: Lead Generation @wishpond
The Wishpond blog shares comprehensive, actionable strategy guides to help drive business growth with a focus on social media, sales funnel optimization, email marketing, marketing automation. growth hacking, ecommerce, social media marketing and technology.
Our favorite post: Website Creation Fundamentals That Small Business Owners Often Neglect
Hopefully this list is useful for tapping into the marketing wisdom of these top marketing technology and advertising platforms. Be sure to stay tuned as we continue adding to the BIGLIST of marketing blogs with another niche list in the coming months.
Disclosure: LinkedIn, Oracle, GroupHigh and DivvyHQ are a few of the many marketing industry clients served by TopRank Marketing.